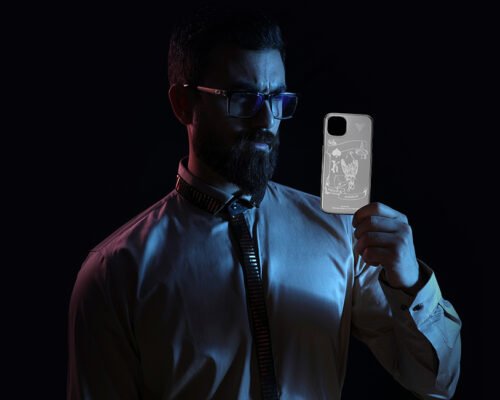 Punctilious Craftsmanship
Passion in the creations, heartfelt care, & stringent attention to fine details is what simply makes Vstyle London-the best.
The heavenly abode of luxury
The exotic Experience Center in Bengaluru, offers an astounding opportunity to touch and feel all the opulent offerings by Vstyle London.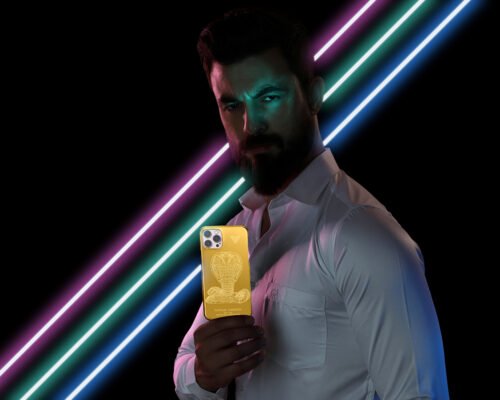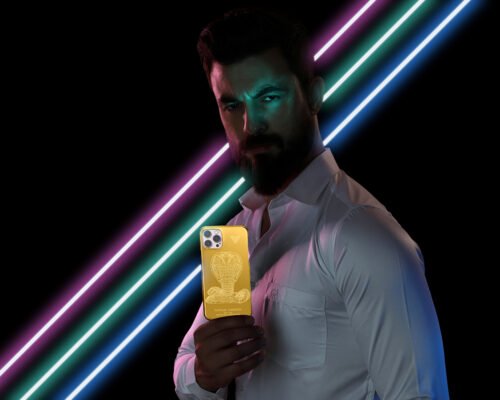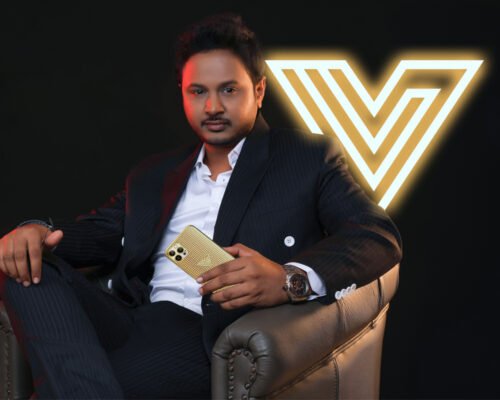 Vstyle London
With all the magnificent products being majestically crafted in London, offering the max global richness, Vstyle London is the proud pioneer of Luxury Segment in India.
what clients say
Testimonials
`` Crafted in Style with ultra luxury , Its not for the trend , This is this trend ``
All - Ok (Singer)
Bengaluru
"Amazing design and quality"
I got the 24 karat Gold iPhone in a customized design and absolutely in love with it! The design is so sleek and has an amazing gold finish. Simple, elegant and posh! Much better quality and service than my expectations! Thanks Vstyle London.
Shweta Rohira
Bengaluru
"Great Delivery Style"
The Limited Wolf edition iPhone case has no perfect words to describe. It's just so amazingly crafted. The design is quite trendy and powerful. The delivery was pretty awesome and my case was delivered in an exotic and luxuriously aesthetic designer
Black box.
Gaganjit Singh
New Delhi
"Beautiful luster for an opulent feel"
I am big car freak, and my everything is racing themed. Being monomaniac I ordered super car case for my new iPhone11Pro max. The design is so meticulous to my amaze & I love to exhibit my attitude of being in the fast lane with the shade of elegance and extravagance.
Jacob Smith
Richmond, London
"Vstyle- The modern Alchemist"
As I came to know about the gold housing, I directly talked to the man in-charge at Vstyle who ensured the full warranty at his own center. I gave them my family pic and they very precisely 3D Laser engraved on back. The neatness and the magnificent delivery in complimentary box- MashaAllah is the only word, which I have for them.
Shahraban Abdullah
Midrif, Dubai
"Makes iphone Luxurious"
Got to know about special Billionaire Edition on Facebook. Amazed at the luxurious design as it looked like some special jewelry in itself. It added much more opulence to that iPhone and I love to flaunt it around with my other gold jewels.
Adnan Khan
Downtown, Dubai
" Blissful glow, beautiful design!"
Looking for fashion accessories on Instagram I got Beauty Edition by Vstyle & was hard to sway eyes away from the magnifique designs. Mesmerized, I ordered Rose Gold case and embellished that vanilla iPhone into something spéciale
The efféminé shade suits me the best and completely in love with. 'De toute beauté',
Thanks Vstyle…XOXO
Louis R
Marseille, France